Afghan Wahid Wais Chairman of Afghan Post Received Medal Of Ghazi Mir Bacha Khan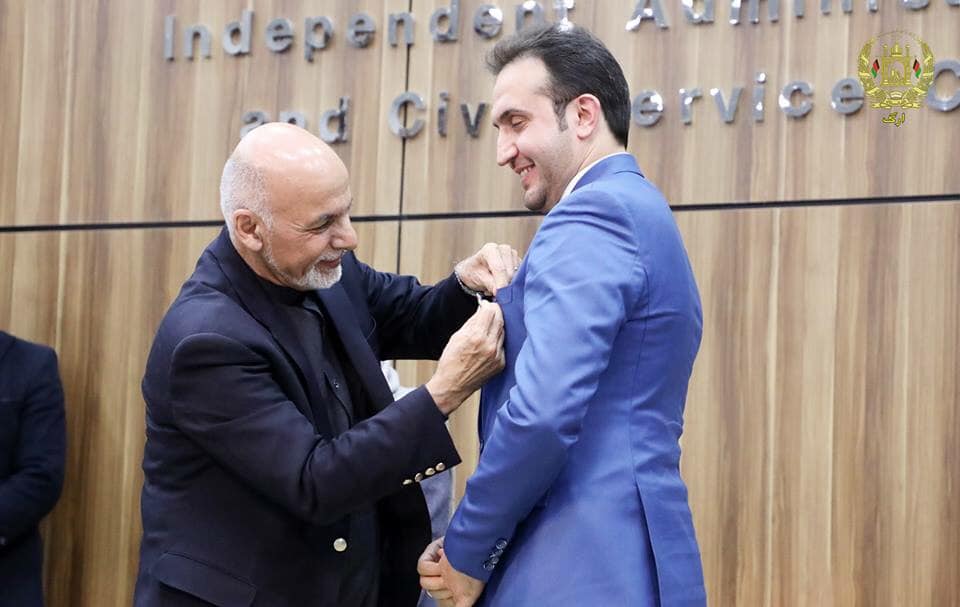 Ten competent and creative civil servants, including two senior staff of the Ministry of Communications and Information Technology, were honored with awards and medals by H.E. the President of Islamic Republic of Afghanistan, First Lady and the leadership of the Independent Administrative Reforms and Civil Service Commission Thursday, December 27, 2018.
As a result of the review committee and jury panel, the medal of Chazi Mir Bacha Khan was given to Mr. Ahmad Wahid Wais Chairman of Afghan Post and First Degree Appreciation Letter was handed over to Homayoun Shams, Head of Communication and Information Technology Provincial Office of the Laghman Province.
H. E. the President Mohammed Ashraf Ghani said to the winners: "You have proven today that you are the owners of this country.
At the telecommunication level, you are the bearer of light, and your initiatives affect the people.You strengthen the democratic foundations.
From now on, innovators like you will be praised every year