Signing Agreement Of Cooperation Between Afghan Post And New Kabul Bank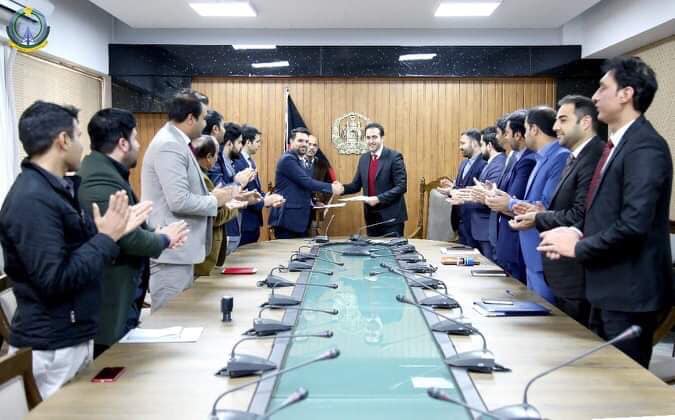 Afghan post and New Kabul Bank officials signed a memorandum of understanding on Sunday, March 10, 2019.
 According to the agreement, the Afghan Post will from now on transfer all packages, correspondences, parcels and check boxes of New Kabul Bank to its customers in all provinces of the country.
At the ceremony of signing the MoU Mr. Ahmad Vahid Wais chairman of the Afghan Post said that he is trying to sign such agreements with other private banks, which, on the one hand, would facilitate the growth of postal services, and, on the other hand, bank documents would be safely transferred.